Welcome to Specialist Fire & Security
Leading fire & security specialists
Specialist Fire & Security was established in 2013 to provide a full turnkey service to electrical contractors and main contractors covering full design, installation & commissioning for life safety and security systems.
Industry standard safety and security
Since 2013 the company has successfully carried out over 60 large projects including schools, Office buildings, care homes, hospitals & bio-medical facilities.
We have a team of trained experts to assist with the design and installation on your project. Our staff are specialists in Fire Detection, PAVA, Refuge & Toilet Alarms, CCTV, Access Control, Intruder Alarms. We also have an Excel accredited specialist data division.
Design, supply, installation and commissioning of fire detection systems to suit any building type and application.
Public Address and Voice Alarm systems allow safe and controlled building evacuation in the case of an emergency. Clear voice messages can be initiated from the system to aid building evacuation. The systems can also be used to provide background music and paging system solutions.
A range of fully compliant BS8300 Disabled WC Alarm Systems available either as standalone alarms or systems that can be integrated into our range of Emergency Voice Communication Systems.
Industry-leading technology with 'state of the art' modern design.
Designed to control the movement of visitors, personnel and customers. We supply and install a range of standalone and networked systems including audio and video entry solutions.
Utilising the latest technology, we can provide you with an innovative solution combining the latest in security technology to detect and monitor unauthorised entry.
Explore our latest projects undertaken by the Specialist Fire & Security team.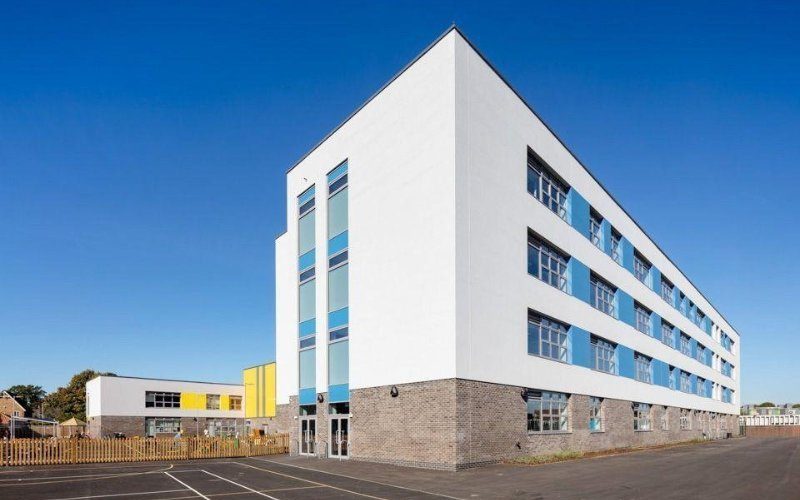 This project is for a new 1312 place Academy in Romford, which will accommodate children from Nursery age up until 6th Form.
Only quality equipment is used for its technical capabilities and longevity. Some of our technical partners include…